Boulton Paul Defiant Mk I
264 Squadron, S/Ldr P. Hunter, Sgt King, Hornchurch, August 1940.
Of the three low-winged monoplane fighters of the Battle of Britain the Boulton Paul Defiant Mk I is the one least remembered. First flown on August 11th 1937 the Defiant was a natural progression from the classic biplane fighters that proceeded it such as the Hawker Demon and Hart. Powered by the Rolls Royce Merlin 3 engine the Defiant Mk I was fitted with a Boulton Paul 'A' Mk 2D turret with 600 rounds per gun.
264 Squadron, first formed at Sutton Bridge on October 30th 1939, became the first to receive the Defiant. It did not however make an auspicious start, Defiants were being plagued with engine and undercarriage failures grounding all Defiants until late February 1940. Once declared operational 264 squadron were detached to Wittering from where the Defiants flew convoy patrols over the North Sea. In May they moved to Duxford from where they would claim their first success claiming a Ju88 and a He111 but soon after the Defiant Squadron sustained heavy losses due to poor tactics losing five out of six aircraft to Messerschmitt Bf 109s.  This led to a change in role for the Defiants, they were to be used as anti-bomber escorts of English Channel convoys.
Dunkirk bought one of the finest hours for the Defiant. On May 29th they claimed 37 German aircraft (19 Ju 87s, 15 Bf 110s, 2 Bf 109s and a Ju 88). This was largely due to the confusion of the enemy attacking the Defiants as if they were Hurricanes. Unfortunately it would not take long for the Luftwaffe to exploit the lack of forward firing machine guns of the Defiant and vulnerable underside where the gunner could not return fire. Throughout 1940 264 Squadron continued to move from station to station two of which were Kirton-on-Lindsey and Hornchurch during the Battle of Britain. At Hornchurch in August 1940 they were to claim 3 Ju 88s, 3 Do 17s and a Bf 109E. On the 28th of August they were withdrawn from front line day fighter service to Duxford.
Ultimately Defiants were to gain success as nightfighters before being relegated to target tug duties.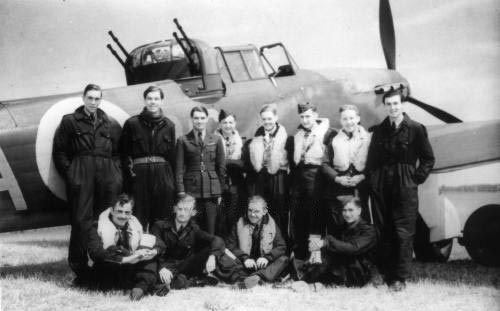 Scale 1:72     Wingspan 6.55″ (116.5 mm)
Base size 7.71″ (196 mm) square (No. 5)
Weight not including base 11 ozs (309 grams)   Limited edition of 100 only