Sera's Blog 2017
You can now follow the latest news from Staples & Vine with Sera's Blog.
Updates from the workbench with news on the latest aircraft being sculpted.
I hope you enjoy the blog and I appreciate your feedback.
You can email me directly via sera@staplesandvine.com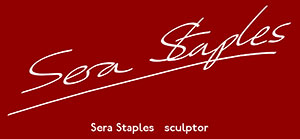 You can keep up to date with my news by following me in the social media links at the bottom of the page.

December 21st 2017
Well another year draws to an end and it certainly has been a rollercoaster. Back in January I would have expected to have released about 5 or 6 new models this year but things haven't gone to plan. We launched our first tank (Tiger I) back at the beginning of March to high acclaim and have been working hard to keep up with orders. Since then we have released the Lightning F3, Short S.23, S.30, and the Hurricane Prototype. We have also released 50 T-shirt and Mug designs, set up a new shopping cart website and changed the name of the company from Diverse Images to Staples and Vine. I would have liked to have posted more frequently on the blog but as you can see we have been a little busy. Hopefully 2018 will be a little more sedate. We have planned the Spitfire VB (1/48), Sherman M4A3E2 (1/48), and Gladiator MK I (1/48) for next year so far. All three of these are well advanced but I will post more details in January. I also have planned for 2018 a new major project but more latter. That just leaves me to thank all our marvellous customers and wish everyone very Merry Christmas and a prosperous 2018.
November 25th 2017
Some of you may be aware that I am a massive Porsche fan. I love all forms of motorsport but in particular Porsche, and have always dreamt of one day owning a 911. This year I had a 'big' birthday and was given a Porsche driving experience at Silverstone which I took up this Monday. I drove a 911 GTS (450 BHP) and had the time of my life. I was given expert tuition and got a good taste of the capabilities of an awesome car. Experiencing launch control and ABS as well as taking the car around the handling circuits.
The Experience Centre is a fantastic facility with current and historic road and race cars on display. My car was superbly prepared and everyone was very professional. I even had a good lunch. I not only had a great time but learnt driving techniques to help make me a better driver day to day.
November 10th 2017
The new Hurricane Prototype is now in production. There are so many differences between the prototype and Mk I that I am not going to list them. I shall just leave it to you eagle eyed readers to find them all. It is a very good looking aircraft and perfectly complements the Spitfire Prototype we released last year. The Hurricane Prototype is available with two optional figures – P.W.S. 'George' Bulman (pilot) and Sydney Camm (designer). I have discovered some fascinating facts about these two gentlemen but to find out more you will have to read the history.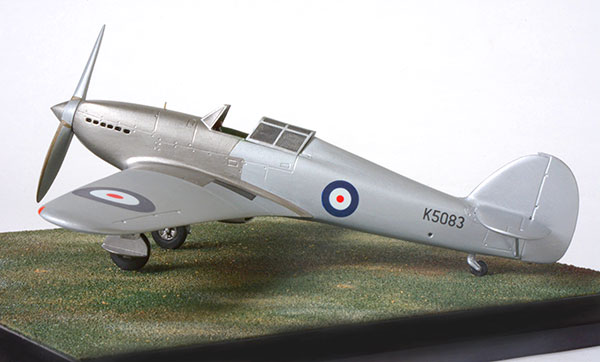 Our next release will be the Spitfire Mk VB of Malta ace P/O George 'Screwball' Beurling in 1/48 scale. Beurling was Canada's highest scoring ace reaching 31 kills by the end of the war. He earned a reputation as a bit of an undisciplined loner hence the nickname 'Screwball' although he was also called the 'Falcon of Malta' and 'The Knight of Malta'

The Spitfire we are producing is the one he flew on the 25th of September when he shot down three Bf109s. There will be two new figures for this aircraft, Beurling himself and one other. This desert scheme Spitfire I am sure will look stunning next to the other 1/48 scale Spitfires we produce.
October 26th 2017
I have just purchased the latest set of tank books by Guideline publications which will help us plan our future tank releases.

These books have excellent photos, profiles, maps and history well reproduced on high quality glossy paper and are a must for the tank enthusiast. I am genuinely impressed with them and even Tim has started reading them, rating them very highly (praise indeed).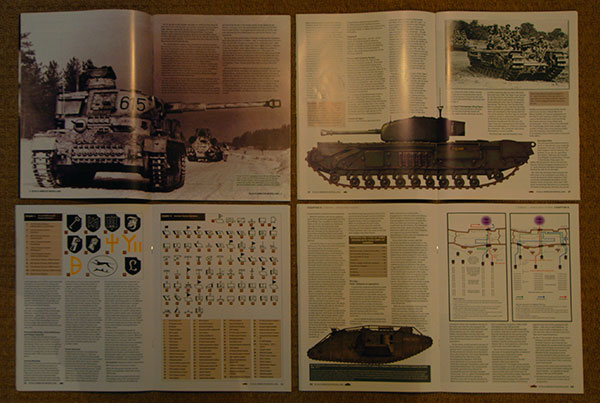 There is a lot of historical detail in these books as well as technical information on the development of the camouflage schemes. I do find many aircraft and tank books are often padded with superficial content but that is certainly not the case with these. For more information visit www.guidelinepublications.co.uk
October 27th 2017
IMPORTANT NEWS
Once again the time has come for some of our aircraft to be withdrawn from production and 'struck off charge'. The following 33 aircraft will be taken out of our current range at the end of November 2017.
| | |
| --- | --- |
| 1:72 SCALE | Hurricane Mk IIB (Russian) |
| | MiG 3 |
| Defiant Mk I (Battle of Britain) | DH 88 Comet 'Grosvenor House' |
| Defiant Mk I (Nightfighter) | |
| Blenheim Mk IV | 1:144 SCALE |
| Gloster E.28/39 | |
| Hurricane Prototype | Hallifax Mk II |
| Hurricane Mk IIC | Hampden Mk I (Learoyd VC) |
| Spitfire Mk IV | Hampden Mk I ( Flint GM) |
| Spitfire Mk VIII (RAF) | Hurricane Mk I |
| Focke Wulf Ta 152H-0 | Lancaster Mk I (Grand Slam) |
| Messerschmitt Bf 109D-1 | Lancaster Mk I (Dams Raid) |
| Messerschmitt Bf 109G-6 | Lancaster Mk X |
| Messerschmitt Me 109K-4 | Manchester MK I |
| Messerschmitt Me 163B-0 | Spitfire Mk I |
| Messerschmitt Me 262B-1a/U1 | Wellington MK IC |
| Curtiss P-40E (USAAF) | Wellington DWI |
| Spitfire Mk VIII (RAAF) | Messerschmitt Bf 109E |
| Curtiss P-40E (Russian) | Junkers Ju 87B-2 |
In December these withdrawn aircraft will be archived in the 'Struck off charge ' section of the website.
October 25th 2017
I am now working on the Hurricane Prototype as it flew on its maiden flight. As we already have a Hurricane Mk I in our stable I thought it would be a relatively straight forward release being able to adapt some of the Hurricane Mk I finished masters – WRONG! I should have learnt from the Spitfire Prototype, almost every part is new. This has meant I have had to return to the silicone moulds to cast fresh metal masters.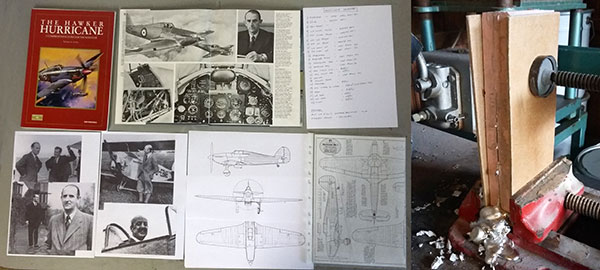 As you can see I have the source material well taken care of and have compiled a parts list for sculpting. The casting from the silicone moulds went well but I did have the odd leakage issue. It is always a bit disconcerting when molten pewter appears where you don't want it.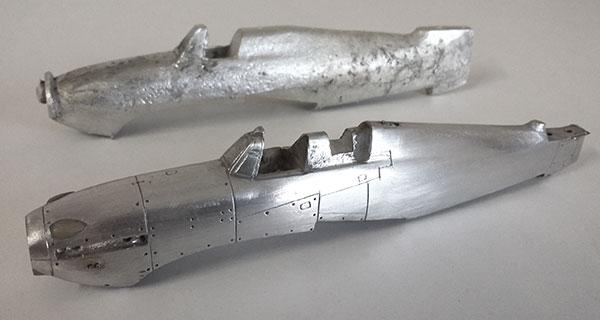 The reason I hoped to modify the Hurricane Mk I metal masters is pretty evident. It takes a lot of work and time to go from the raw silicone mould casting to the finished metal master as you can see here with our Mk I.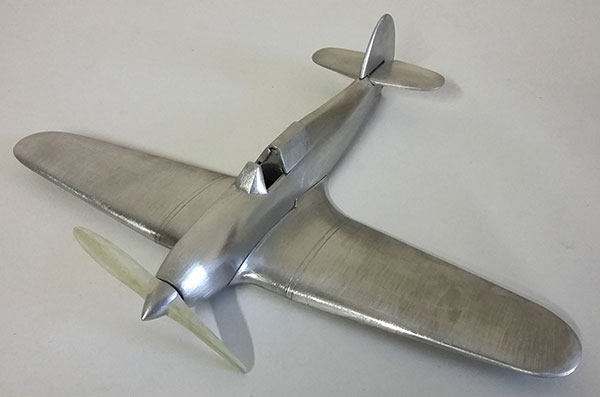 That hard work is well worth the effort, the transformation is stunning. Still lots to do fitting parts and adding detail. The 2 bladed Watts prop still needs to have its silicone mould made and cast in pewter as do the figures. The Hurricane Prototype like the Spitfire Prototype differs in so many ways from its production version this has become a fascinating project.
October 2nd 2017
Our next release will be the Hurricane prototype in 1/48 scale as it flew on its maiden flight on November 6th 1935. This will be produced with the option of two figures, which will be Flt Lt P.W.S. 'George' Bulman (the test pliot on the day) and Sydney Camm (the chief designer).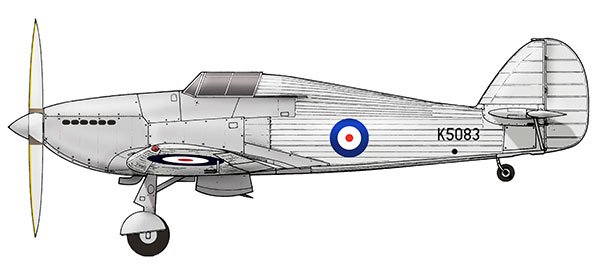 The all silver aluminium and silver doped canvas makes this a very stylish aircraft differing in many ways from the production Hurricane Mk I. We chose to produce the prototype to complement our popular 1/48 Spitfire Prototype K5054 which we released last year.
September 29th 2017
Our new Staples and Vine website is live! We can now take online orders for T-shirts and mugs! It has been a lot of work but we are pleased with the result so feel free to explore by clicking on the image below which will take you straight there.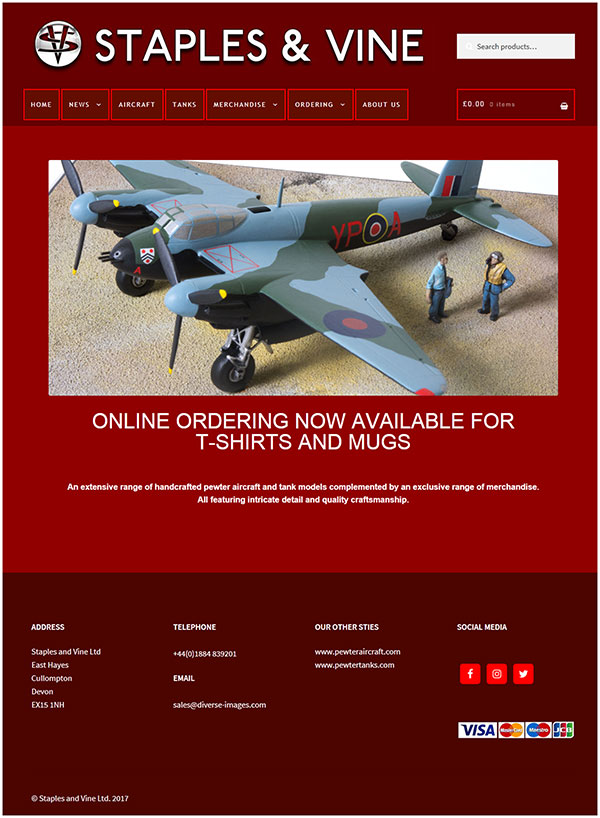 I have used 'WordPress' to design the website which is completely new for me and has been a steep learning curve. It is a flexible design package which allows for lots of 'plugins' to add more features to the site which will continue to evolve. For instance the site has a plugin to allow it to function on mobile phones and a plugin for a slideshow on the front page. There is also a search facility for the T-shirts and mug. At some stage in the future I may redesign our other sites with similar features but without the shopping cart facility.
September 15th 2017
A lot has been going on recently with T-shirts, mugs name changes and new aircraft, but in the background our 3D printer has been silently whirring away. I now have all the parts for the Sherman Jumbo 3d printed ready for cleaning up, and adding further detail. There are a lot of settings to get right when 3D printing but having learnt from the Tiger I these parts have come out really well.
The first picture is of all the 3D printed parts. You will notice a lot of tall rods, these will be cut down to make fixing pegs to attach the parts together.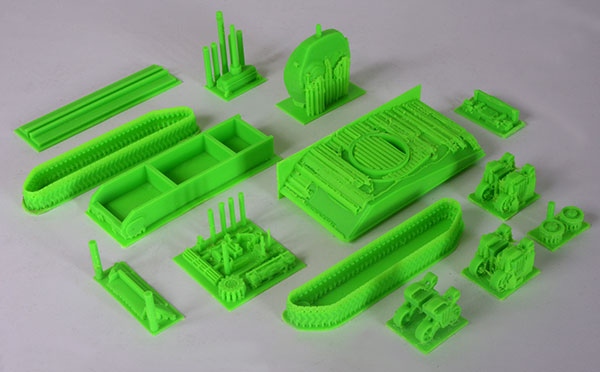 You will see that many of the parts have a 'structure' over them. This is a support structure sometimes called 'scaffolding' to enable the part to be printed. To avoid this, the part can be printed in a different orientation although this can comprimise the quality of the print. I chose to print the upper hull on its side and remove the scaffolding later. The scaffolding is fairly easy to remove without damaging the print but I still have to be careful. I particularly enjoy removing the support material as it reveals the detail beneath.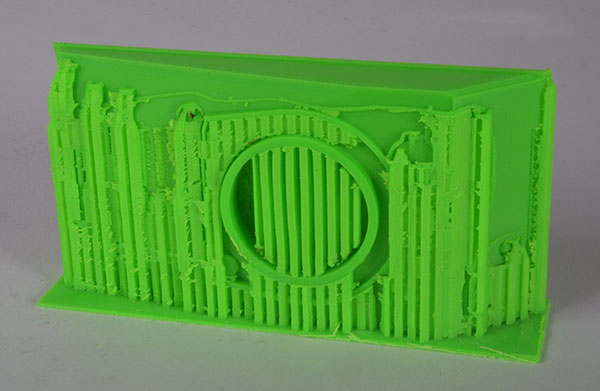 Often it doesn't matter which way you orientate the part you still need support material. Here you see a bogie unit with the scaffolding, and after it has been removed. It is a fiddly job as the parts are small. The support material comes out pretty well but the parts still need a lot of cleaning up.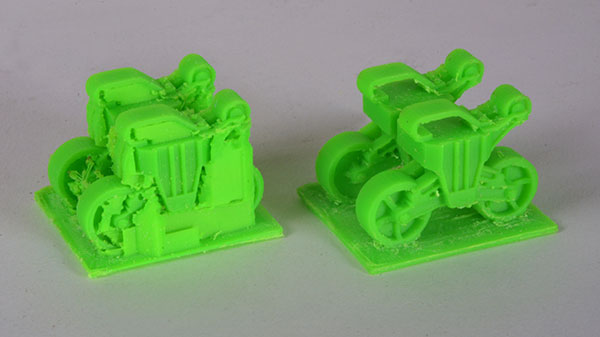 This is one side of the Sherman tracks. You can see the classic Sherman tread pattern of the rubber track blocks and the 'duckbill' extensions added to spread the additional weight of the 'up-armored' Sherman Jumbo. I had to print the tracks separate from the bogie units as the printer software couldn't handle it all in one go. The software is constantly being upgraded so hopefully by the next tank it should be able to tackle a complete unit.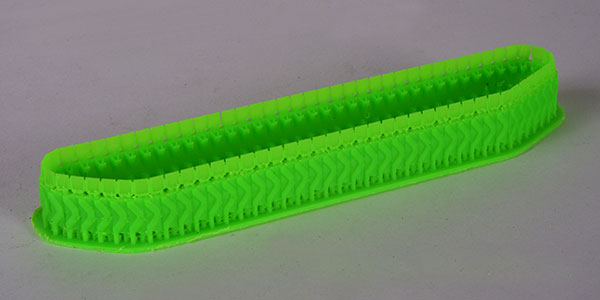 September 2nd 2017
We now have a new Staples and Vine logo which is being used across all our ranges and websites. The intertwined S and V represent Tim Staples and Sera Vine the company founders. I am currently working on a new website and several other projects, more details to follow soon.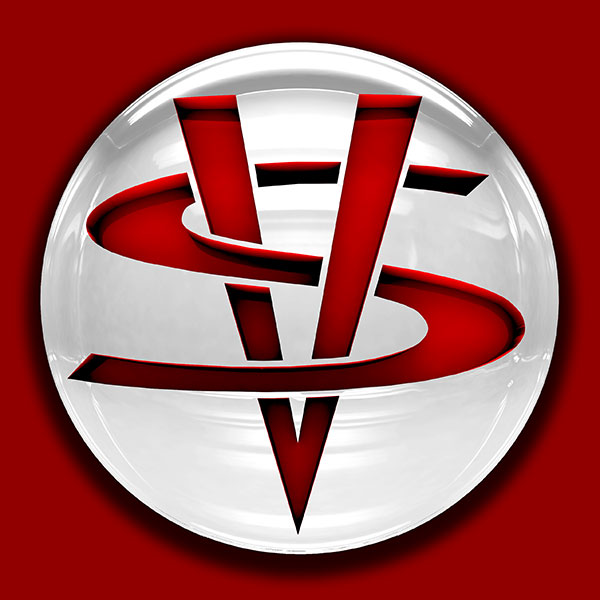 August 18th 2017
WE ARE CHANGING OUR NAME!

Please note that Diverse Images Ltd has now changed its name to Staples and Vine Ltd. This is purely a marketing exercise and there are absolutely no changes to the structure, ownership or financial set up of the company. For the moment all email addresses remain the same but in between now and the end of this year there will continue to be more exciting developments of new web sites and new products. 
August 17th 2017
The new s.23 and S.30 'C-Class' Empire flying boats are now in production and are another first for us in our 20th year. These aircraft may be 1/144 scale but they are big and heavy. They are comparable in size and weight to our 1/48 scale Hurricane Mk I.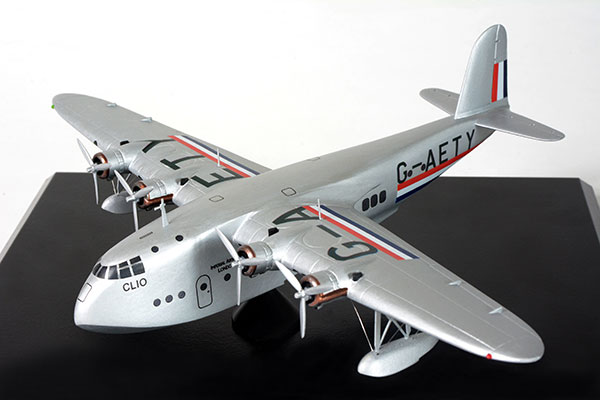 The civil S.23 G-AETY 'CLIO' is our first civil 'airliner' and was at the cutting edge of luxury air travel during the 'Golden Age of Flight' before the outbreak of the second world war. I will be adding a 'CIVIL AIRCRAFT' section to the website over the next few days so you will always know where to find 'CLIO'.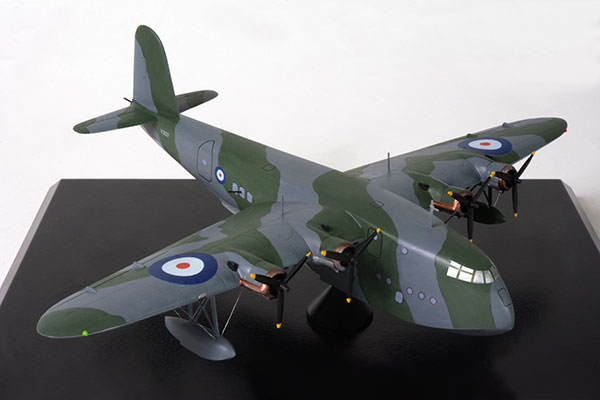 Our second 'C-Class' is the S.30 (long range S.23 with inflight refueling) in RAF guise as it operated on special duties delivering radar equipment to Norway. For more information on these two aircraft click on the images above for full histories.
As an aside it is quite interesting to see how close the final S.23 came out in relation to the computer render that I posted on the 30th of June.
July 31st 2017
The new T-shirts and mugs are now available and as you can see there is quite a variety of designs to choose from. Including our initial 20, the range now stands at 50 individual copyrighted designs. All these are available on either a T-shirt or mug. 'MERCHANDISE' button. So if someone asks you what you would like for Christmas….. or you could just give in and buy one now.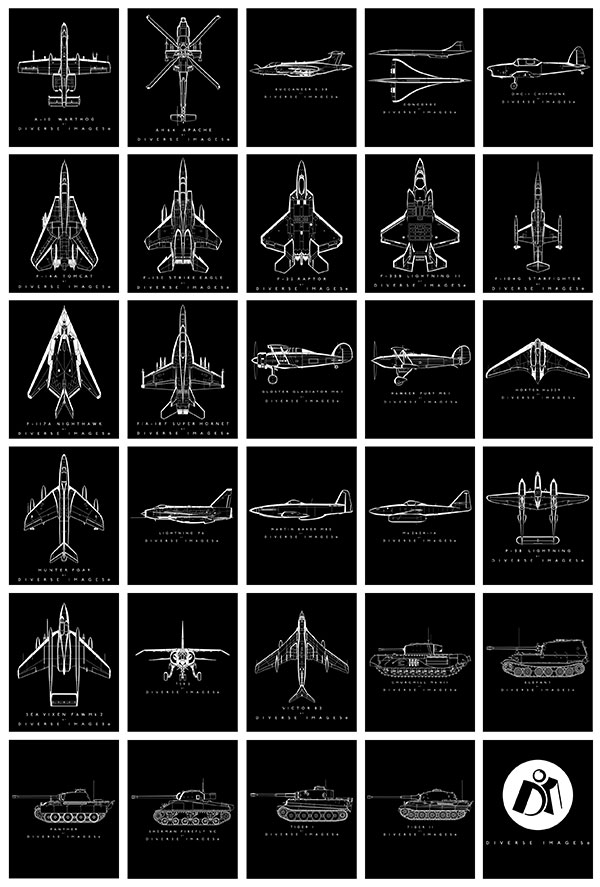 July 14th 2017
My second pair of hands, the 3D printer, has been very busy recently. While I have been busy making Lightnings it has been whirring away printing out the parts for the Short S.23. The breakdown of the parts is pretty self explanatory but the S.23 has led to us using a new technique for aircraft with a bulky fuselage. Instead of a traditional one piece fuselage we are going to cast it in two halves. This allows us to make the fuselage hollow and improve the casting quality.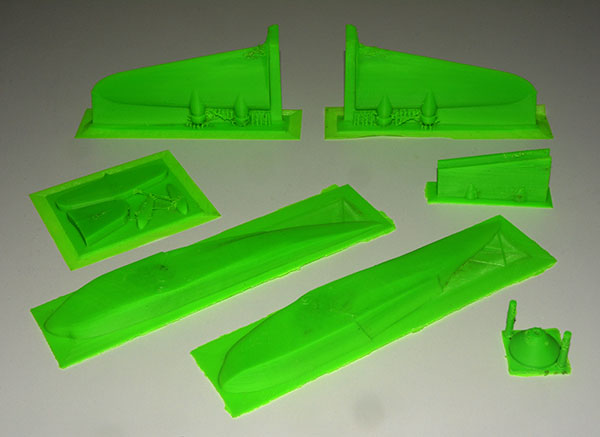 These 3D printed parts still need a lot of cleaning up, filing and filling before any mouldmaking. To the right you can see the conical pedestal the S.23 will be mounted on rather than displaying it on its ponderous beaching gear.
July 13th 2017
A lot has been happening behind the scenes over the past few months and here is a teaser for you. Building on the success of our range of aircraft T-shirts and mugs we are pleased to announce the first in a range of Tank T-shirts and mugs beginning with the Tiger I. The Tiger I T-shirt and mug are available now with more designs to follow shortly. For information about sizing and ordering visit the 'MERCHANDISE ' section.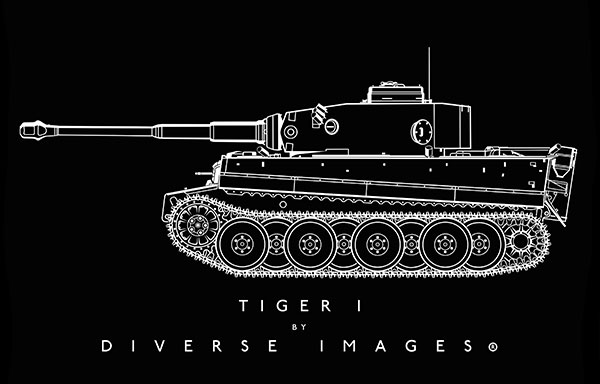 June 30th 2017
And now as they say time for something completely different. For a long time we have neglected flying boats. For various technical reasons we have steered clear until we felt we could do this elegant aspect of aviation justice. Some manufacturers choose to model flying boats on their 'beaching gear' which does tend to make them look like a hospitalised elephant. Our opinion has always been that these most elegant of aircraft should be displayed 'in flight' and our in house, on base style lends itself perfectly to this. Our flying boats will be mounted on a single bronze pedestal mounted on a gloss black base enhancing the clean lines of these giants of the 'Golden age of flight'.
The image below is a computer render concept of how we intend the flying boats to look. Our first flying boat will be the Short S.23 'C Class' available in civil and RAF schemes.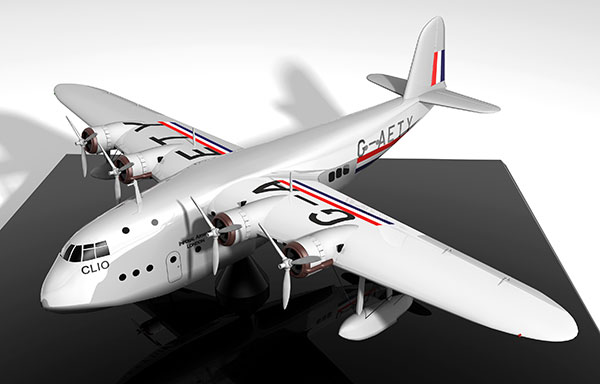 This is a big aircraft and will be the largest 1:144 aircraft we have produced and is not without its technical issues. I am hoping to add the rigging to the floats but this may be too much of a challenge – it is 1:144 scale after all.
'C Class' Empire flying boats were built before the war mainly to deliver mail across the empire but also carried passengers in the luxury and glamour of the day. The aircraft I have chosen are as follows and have some interesting histories
The first aircraft G-AETY 'CLIO' ( all C-Class flying boats were given a name beginning with C) is in the classic all silver scheme and has the red white and blue flashes which were added at the outbreak of war. It was based at Southampton and delivered mail until May 1940 when it was acquired by the RAF who fitted mid upper and tail turrets and gave it a camouflage scheme. CLIO replaced our next C-Class in the RAF.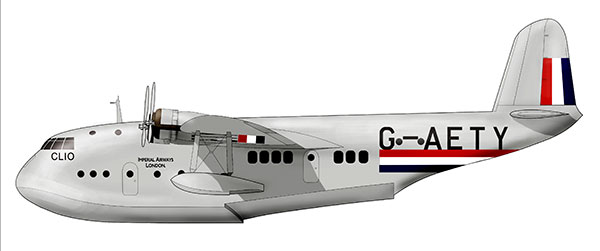 Our RAF variant was actually designated Short S.30 as it was fitted with additional fuel tanks and in flight refueling! There is video of the in flight refuelling here (pretty hairy procedure). The video is of the actual aircraft G-AFCU we have chosen in civil guise as it was built. It was christened 'CABOT' after the Sebastian Cabot (c.1476-1557) the explorer who is associated with the discovery of Newfoundland. The in flight refuelling allowed the 'C-Class' to fly non stop from England to America via a northern route. This excellent range made it particularly attractive to the RAF who adopted it as V3137 painting it in camouflage and using it for north atlantic patrol duties. In April 1940 it was adapted as a Special Duties transport out of Invergordon delivering radar equipment to Norway but was lost in early May only to be replaced by 'CLIO'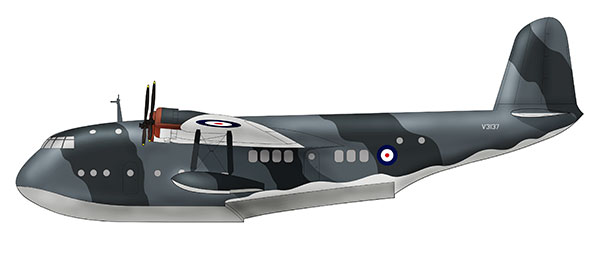 You can expect more updates soon on this project as the parts are already 3D printed and if all goes well I am sure Catalinas, Sunderlands, Dorniers, and even Blohm & Voss will follow. Of course the S.23 will be our first civil airliner as well – what a year our 20th anniversary is turning out to be.
June 21st 2017
Our stunning new Lightning F3 is now in full production and selling fast so if you want one be quick!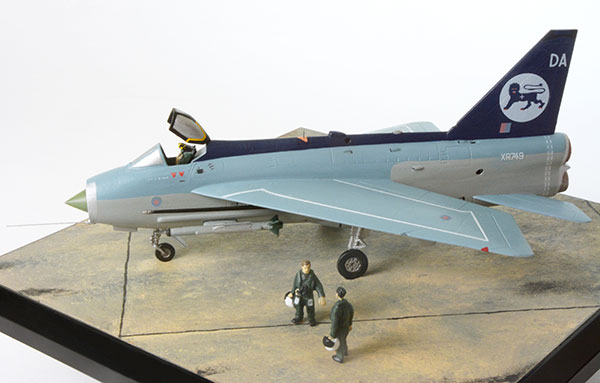 This will soon be followed up by a radical departure for us 'Empire Flying Boats' available here in both Civil and RAF schemes. More details to follow about these exciting classic aircraft. Got to go – lots of Lightnings to make!
June 9th 2017
I am now up to date with production and have started sculpting the Lightning F3. Although based on the Lightning F1A that we produced last year, this is a very special Lightning! Not only did it intercept an unsuspecting U2 at 66,000 feet but in speed trials with F-14s, F-15s, F-16s F-104s and Mirages XR749 was the only aircraft to overtake Concorde from behind down the North Sea. The image below was kindly supplied by Russ Smith via Air Britain – many thanks Russ.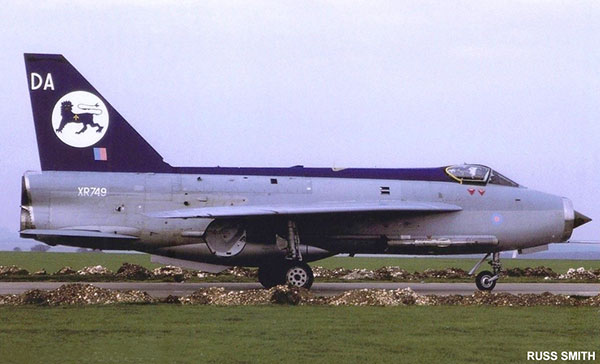 Sculpting is going very well and XR749 will feature two optional pilots discussing tactics. I anticipate the sample being finished late next week when I shall post photos. The Lightning is a pretty quick mover for us as well with the F1A being our all time fastest seller, so if you want one don't hang around.
May 11th 2017
I have just returned from my 'annual day off'! A thoroughly well enjoyed day at Bovington Tank Museum where I caught up with the Tiger exhibition. Arriving early gave me plenty of time to take photos and really study the exhibits especially the 'Elefant in the room'.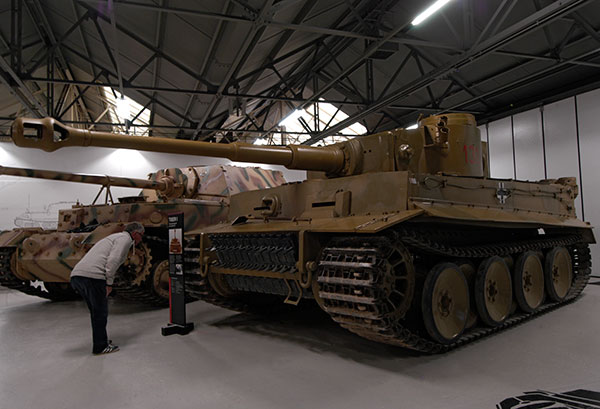 The Elefant was shipped from America specially for the exhibition and adds a lot to the Tiger story. These tanks have never been exhibited together before. The Tiger II saw action late in the war and is definately near the top of the to do list.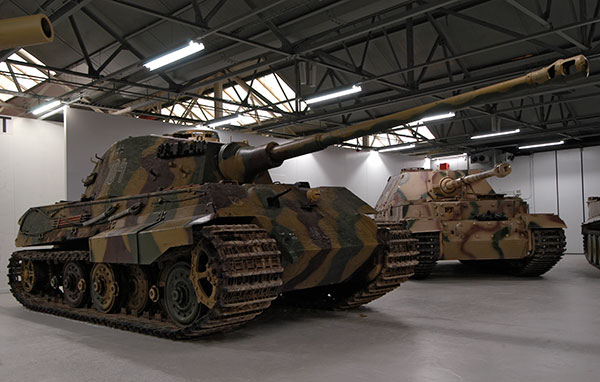 The evolution of the species is fascinating as the technology and designs changed throughout the war. The Porsche turreted Tiger II is one of the prototypes and the Jagdtiger next to it was the largest tank to see action in World War II (the Maus did not enter service).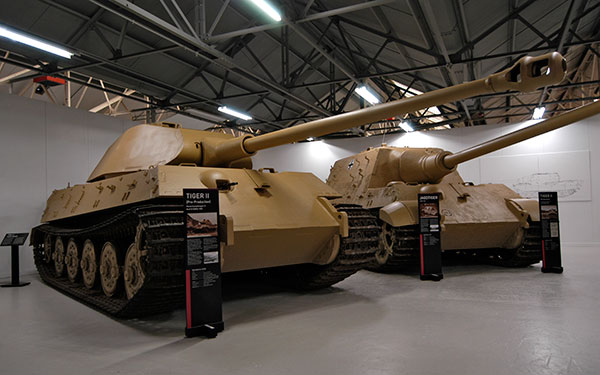 The Tiger exhibition is on until May 2018 and I cannot recommend Bovington highly enough, there are so many interesting exhibits and inspiration for future tank models. Great to meet up with MC – safe trip home.
April 21st 2017
Tiger production is going well and the reaction we have had from our customers has been fantastic. Many are already looking forward to our next tank release the Sherman M4A3E2 'Cobra King'. We have had people ask what figures we will be producing with 'Cobra King'. We will probably be sculpting three figures with the Sherman these will be based on a famous photo taken after the relief of Bastogne.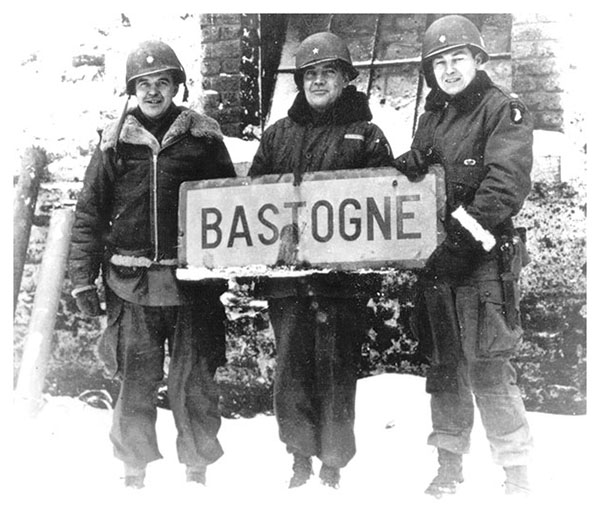 The officers in the photo are I believe as follows : McAuliffe of the 101st Airborne (centre) who held out in Bastogne with William Roberts of the 10th Armoured division (right) and Abrams of the 37th Tank Batallion (left) who led the relief operation. They are of course holding the 'Bastogne' sign which survived the war and is now in the Bastogne War Museum in Belgium. I have already started on the artwork for the sign and think it will make a great addition to the 'Cobra King' Sherman.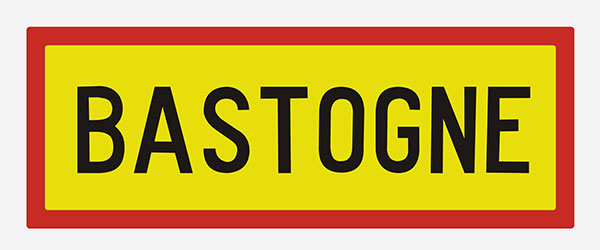 So that's the plan for the Sherman so far. I have to visit the tank museum at Bovington in the next couple of weeks to check some dimensions and then it will be time to fire up the 3D printer and get some masters printed. It will take some time to print all the parts but well worth the wait to get the high quality I am after.
April 6th 2017
Lots going on now we have advertised the Tiger I which is selling well with many customers wanting to collect all our future releases. I certainly need to get out more and with a visit planned to the tank museum in May a visit to the War and peace revival show in July looks like a must. In the past have mainly visited airshows but the Tiger I has opened up a whole new world to us.
April 5th 2017
We have just received a copy of Britain at War which this month features the Tiger I. We are mightily impressed with this substantial magazine which features many in depth, well written articles not only on the Tiger but many other aspects of warfare. This month there are articles on the WW I air war, a downed Battle of Britain Bf109E, bombing raids on Portsmouth, and an RAF PoW in Burma and much more.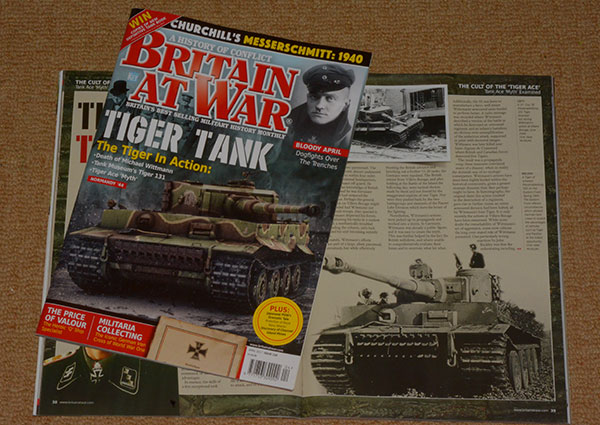 For more info on the magazine click on the image above. Tim and I both highly rate this magazine so it looks like we will be subscribing.
March 23rd 2017
Tiger I casting has gone very well. As you can imagine I have used a huge amount of metal producing these tanks. It took me a full day to cast all the orders.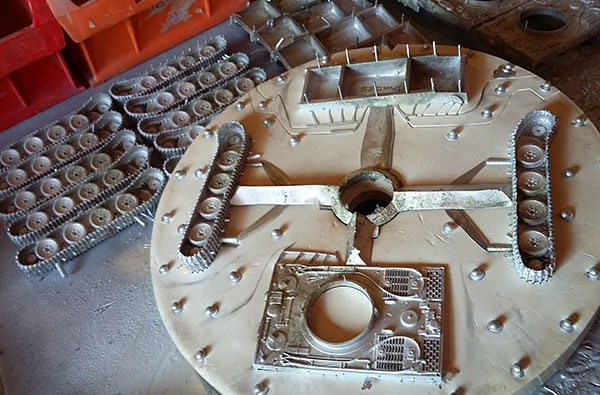 Now I just have assemble, paint, decal and base them. I produce them in small managaable batches and time how long each stage takes for future pricing of other tank projects. I have learnt a lot during this project which I will be able to implement on future tanks. The Tiger is a very complicated subject and as such is a bit of a baptism of fire. Our next tank the Sherman will be simpler and I am already planning further releases.
March 20th 2017
With Tiger I production starting tomorrow I thought I would post some computer rendered images of our next release the Sherman 'Cobra King'. These images are form the computer 3D model I have created and which will form the basis from which I will 3D print the masters.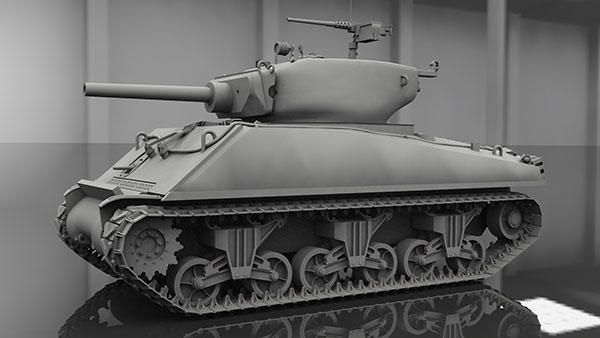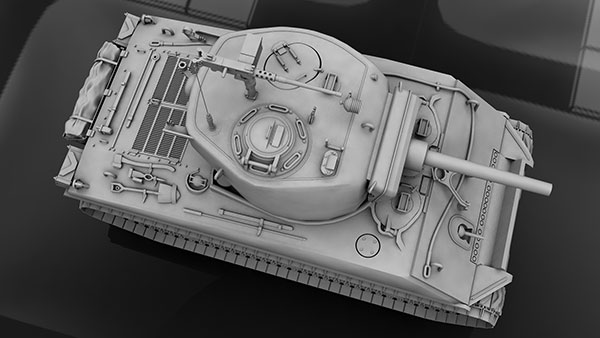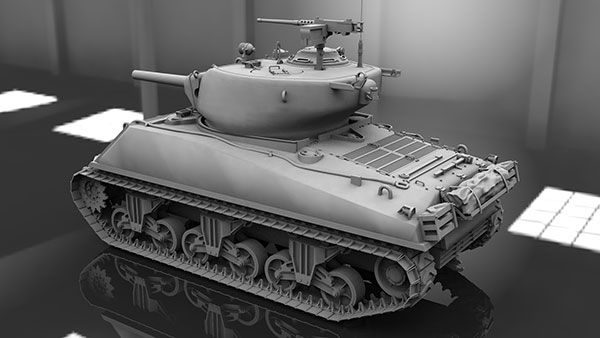 From these images you can see some of the details that set the M4A3E2 apart from a standard Sherman. The bolt on track extensions to cope with the extra weight, the chunky turret with its thicker armour and the additional extra armour to the upper hull. We always try and work from photos so 'Cobra King' will have external stowage as it was in the day. There are still a couple of minor issues I have to double check before I begin printing but these should be cleared up on my next visit to 'Bovington Tank Museum' when I hope to catch the new 'Tiger' exhibition.
March 10th 2017
You will be aware that we now have in-house decal printing but you may not know that our latest tech also allows us to print very high quality T-shirts and mugs. Over the winter months I have created 20 aircraft designs based on aircraft through the ages as part of our 20th anniversary. All these exclusive designs have now been copyright protected and are available on both T-shirts and mugs. Our T-shirts are all top quality 215 gsm cotton. The T-shirts and mugs are available through our Diverse-Images website or via the new T-SHIRTS & MUGS button at the bottom of the left hand column. Personally I love the SR71A Blackbird.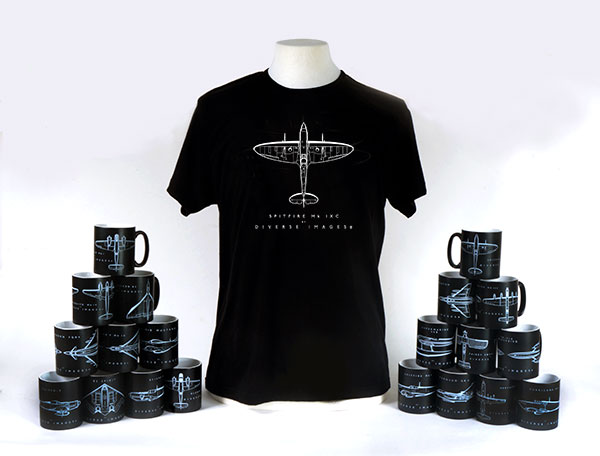 We are now taking orders for the T-shirts and mugs but won't be in production until mid April. When ordering a T-shirt please state the size you require not your dimensions. This is the start of a new range which will grow and develop over the years. So if there is a particular aircraft you think we should add to the range please send me an email.
March 3rd 2017
A momentous day for us today. Our new 1/48 scale Tiger I is now in production after many months of development. We are delighted with the result and thrilled with the response we have had from our customers. We knew the Tiger would be heavy as it is cast in pewter but were amazed when it weighed in at over 1 Kg (2.5 lbs). It is a very complex model with 36 individual parts and with the base it weighs almost 2 kg (4lb 4 ozs). The level of detail we have been able to reach has been fantastic especially at the rear and on the upper hull. I was originally concerned about the weathering but basing this on the photographs of Wittmann and 'S04' I think we have got it just right. We always try and work from original photos and have done so here. In the photos 'S04' is missing a couple of road wheels on one side – we have replicated this. The pose of the crew figures is a direct representation of one of the PR photos taken on the day.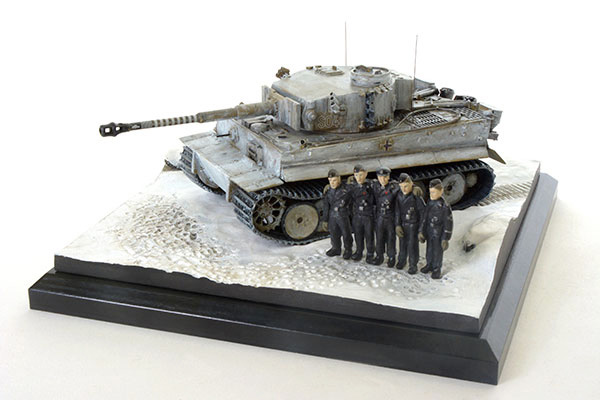 Of course now the Tiger I is in the range it needs some company so what to do next? We have always prided ourselves for tackling the subjects other manufacturers fear to produce because they can't get enough variants from their tooling. At the same time we have to balance the obscure with the classics. So our next release will be a Sherman! But not any Sherman, some are more obscure than others.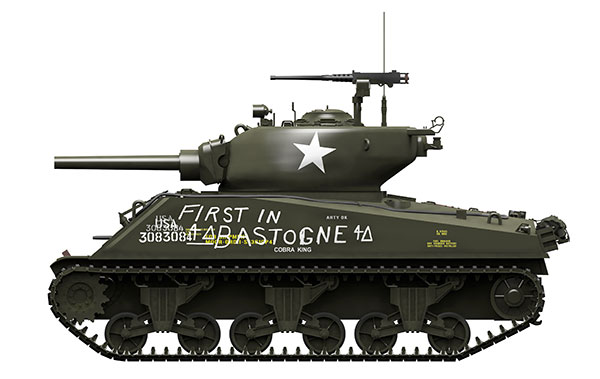 The Sherman we have chosen is an M4A3E2 often known as a 'Jumbo'. The M4A3E2 had additional armour added to the front and sides as well as much thicker armour to the turret and final drive. It retained the original 75mm gun but due to its increased weight track extensions called 'duckbills' were added to spread the load. The M4A3E2 was used as an assault tank and the particular one we have chosen called 'Cobra King' was used to famously relieve the encircled 101st Airbourne at Bastongne during the 'Battle of the Bulge'. There is so much history behind this Sherman I felt we just had to add it to our range, but more on that in a later post. Just to say that all the design work is going well and the end result will perfectly compliment the Tiger I.
Our next aircraft release will be the English Electric Lightning F3 in 1/72 scale. Some of you may remember our Silver Lightning F1A which sold out very quickly last year. This new Lightning F3 features the two tone grey scheme flown in the mid 1980s with the addition of a blue spine and tail to commemorate the 10th anniversary of the Lightning Training Flight of which XR749 belonged. But why are we doing a model of a training flight Lightning? Good question, this particular Lightning is rather special. In the hands of its pilot Flt Lt Mike Hale it intercepted a Lockheed U2 spyplane flying at high altitude. It then went on to take part in speed trials down the North Sea with various other fighter aircraft of the period together with Concorde. XR749 was the only aircraft to overtake Concorde.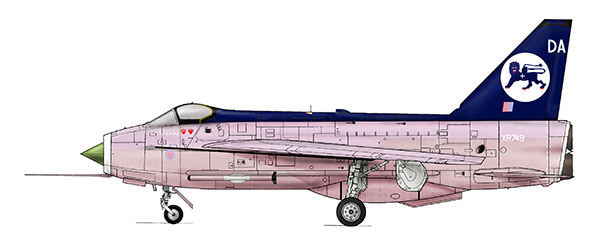 As you can see XR749 was a pretty special Lightning which is why we thought it would make an excellent subject.
February 16th 2017
The Tiger I is coming together well, this has been a major project for us and I have learnt a lot. Fortunately I haven't made too many mistakes on the way. I think this is because I have been planning the Tiger for such a long time and have gone through the design time and again over the past year before finally getting files on the project. The turret is now finished and is like Christmas tree with all the detail added.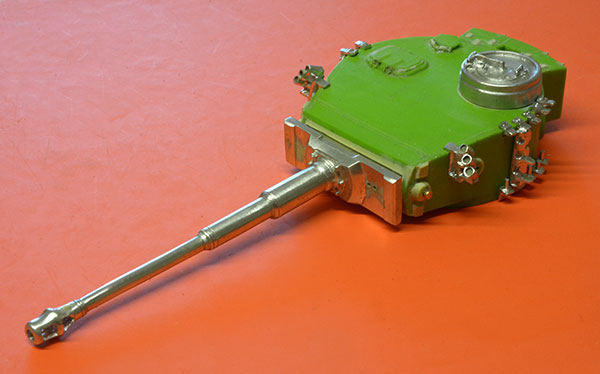 The smoke dischargers and spare track brackets make the turret come alive. I am very pleased with the barrel and how well the muzzle brake has come out. We also have our sample of the cast base back from the casters, the result is everything I could have hoped for, the detail has been perfectly captured. As you can see I couldn't wait to assemble the Tiger to assess the overall look of the diorama.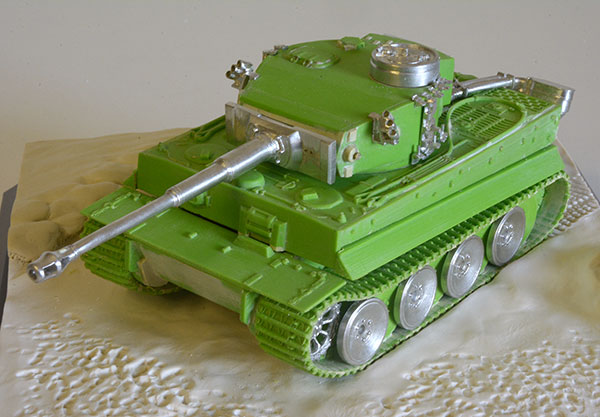 I still have the exhausts, mudguards and other details to fit but so far so good. There are some fit issues still to address but I am well on the way to completing our first tank and I am very happy with progress to date. I hope to finish the sculpting early next week then I am onto mouldmaking and producing the sample.
February 12th 2017
A very busy time since my last post the Ultimaker is now upgraded to full 2+ spec and I have been hard at work on the Tiger I. For more on the Tiger I please visit my tank blog. The 3D printer upgrade went well despite some scary moments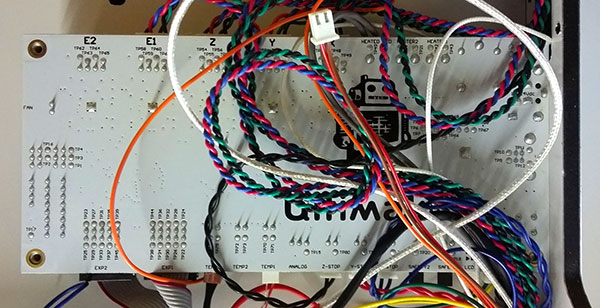 The daunting sight of this wiring made me have second thoughts but the instructions were good and now I am back up and running again.
While I have been sculpting the Tiger tank I have been planning our next aircraft release and what subjects we are going to choose for the rest of the year. Now we have 'in house' decal printing the sky is the limit with what we can choose, but it is a bit like being a child in a sweet shop with so much to pick from.
February 10th 2017
Very busy on the Tiger right now, it is all coming together quite well. This project is radically different from our traditional aircraft range in many ways but I am still using the same techniques. I am now at the stage where all the parts are being hand finished and assembled into the final master.
Some of the parts that were 3d printed have been cast in pewter to form metal masters and I am delighted with the quality of casting and detail I have been able to maintain. In this photo you can see the fresh casting in situ after the metal has cooled enough to open the mould.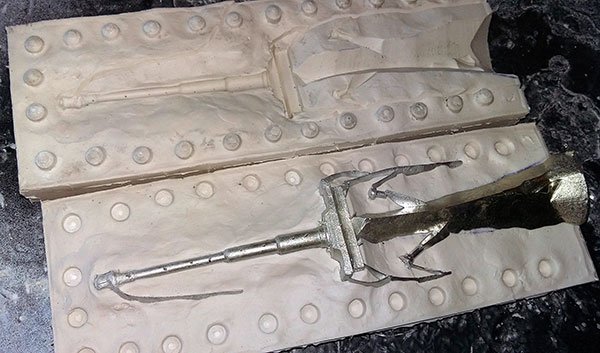 Making the silicone moulds has allowed me to duplicate parts such as road wheels and spare track links. Here you can see all the cast parts together with the optional crew figures all waiting to be cleaned up for assembly.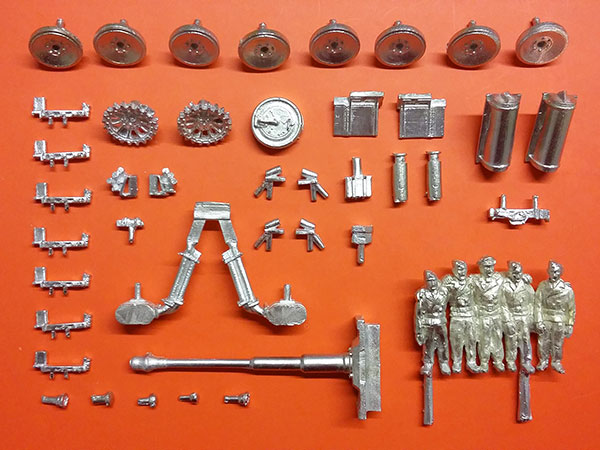 Today I have been cleaning up and fitting the road wheels and drive sprockets which has gone very well. The detail is fantastic , you can even see the bolts holding on the road wheels. Now I just have to clean up all the other parts. It can be a bit tedious cleaning up lots of the same parts but the reward has been well worth the effort. Now I can get on with the upper hull and turret which I am really looking forward to.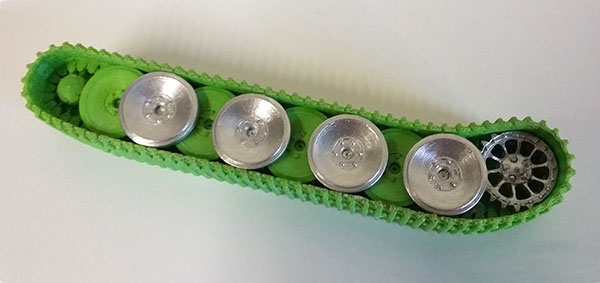 February 8th 2017
Everything is progressing well with the Tiger I. I have installed the Ultimaker 2+ upgrade to our 3D printer and printed out the remaining parts for the Tiger I. These were mainly small detailed parts such as exhausts, spare tracks, smoke dischargers and air filters. I have had to clean up and enhance these parts by hand with our standard sculpting material – Milliput. At the same time I have sculpted the optional figures for the Tiger I. The figures are the Wittmann and his crew arm in arm, based on one of the period photographs taken infront of the Tiger. The Tiger will be available with or without the figures. The figures give an excellent sense of scale to the Tiger as well as atmosphere. It is our intention in the future to further develop our tank bases as dioramas giving scale and context to our tank range. This is something we have always carried out with our aircraft range.
Once the small parts have been completed it is time to convert them to metal masters where they can be duplicated (in the case of road wheels and spare tracks) and further enhanced as necessary.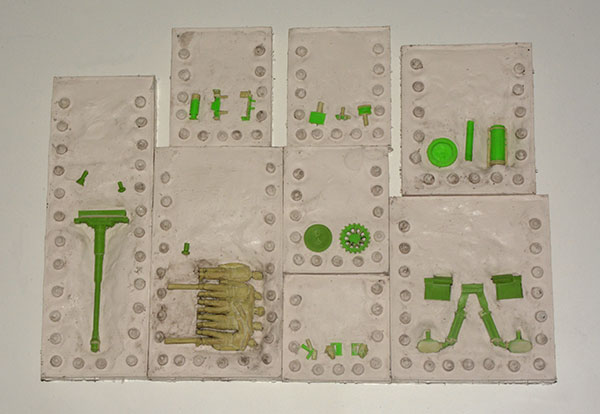 Two part high temperature silicone moulds are produced by hand over a couple of days which will allow me to cast metal masters. These cast masters are fairly coarse and require a lot of hand finishing to reach the final fit and finish for production of the Tiger.
January 27th 2017
As the 20th year of Diverse Images begins a belated happy new year to everyone and I am now finally starting sculpting our Tiger I. Many of the major parts were 3D printed last year leaving me still to make the small parts such as exhausts, cupola, spare tracks and smoke dischargers. This project is our first tank and as such requires a fair bit of planning as I have to develop new techniques for sculpting and production. I have a pretty good idea of how things are going to work out but some aspects still have to be 'thrashed out' as I go.
I have had to start with the base as this will be cast by specialists in resin and will take some time to produce. As I intend to sculpt the bas surface with Milliput which I bake to cure I need to find a base material to build up from which will withstand the heat of the oven. I have chosen Tufnol which appears to be very similar to Bakelite. After cutting out the square base plate I have added additional layers to build up the height in selected areas. The cut out plan of the Tiger I helps deciding an overall layout for the base.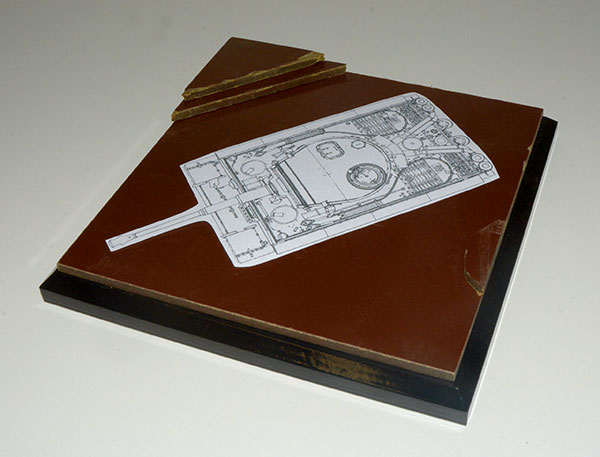 While the additional layers of Tufnol are glued to the base plate with epoxy I have started to assemble the running gear of the Tiger. This is the first time these parts have been together and I am thrilled with the result, the stance is perfect and I can now see what an imposing model this will be.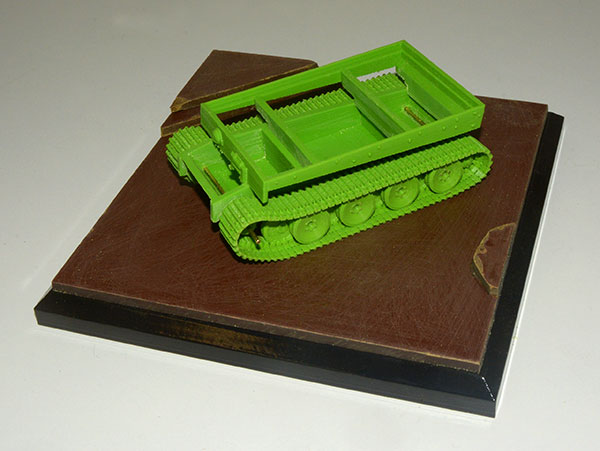 A few hours of Milliputing and baking later and we are starting to get a landscape. I have made a 1:48 scale left and right boots and used them to create footprints in the 'snow' where the crew dismounted from the Tiger and where they will be standing arm in arm when I have finished. Also moulded into the 'snow' are the impressions of the Tiger tracks which have come out particularly well. I still have to sculpt some snow covered bushes but I am very pleased with progress so far.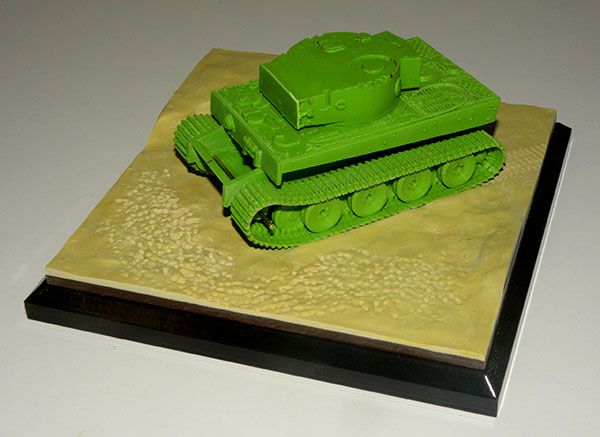 In other news we have just received the upgrade kit for our Ultimaker 2 3D printer. You may remember last year I fitted the 'Olsson block' to enable me to fit different size nozzels. Well now Ultimaker have released a more comprehensive upgrade.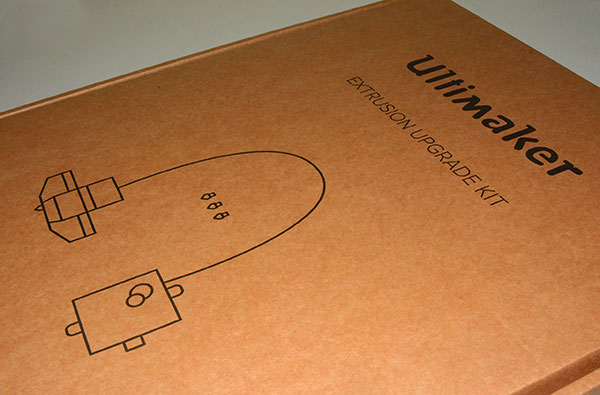 You want to see in the box? Of course you do….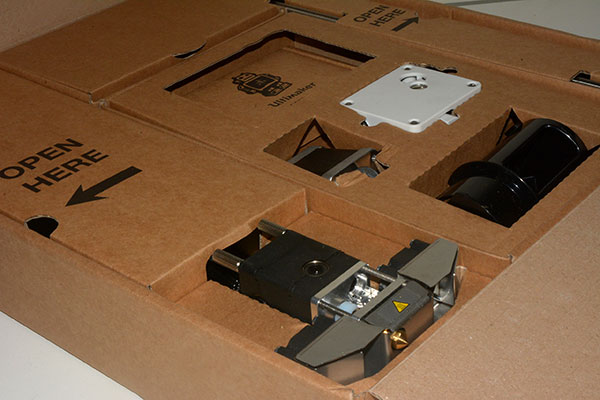 Well this is what you get for £380. The main part in the foreground is what's known as the 'hot-end' where the plastic is melted and extruded out of the interchangeable brass nozzel which you can see below the yellow triangle. This updated unit has revised cooling fans on each side. Next to the hot-end the black cylindrical item is a revised shorter spool holder so the printer won't take up so much space. Above the spool holder is the most important new part for me, a new feeder mechanism which will result in fewer print failures. The plastic I use (ABS) is very hard and rigid and is difficult for the existing feeder to push through to the hot-end which, when it fails causes gaps in the print and I have to start again. The rest of the contents are no where near as interesting.
I hope to fit the upgrade in the next week or so and first use it on printing the remaining tank parts. Then my printer will be the latest spec and known as an Ultimaker 2+.
January 1st 2017
This is a very important year for us as it marks our 20th anniversary. We have come a long way in 20 years when we released our first aircraft, the 1:144 scale Bristol Blenheim Mk IV. This was Tim's father's aircraft and from this little acorn we have continued to develop our skills to 1:72 and now 1:48 scale aircraft. Not only the size of the aircraft has changed but the complexity and detail has grown as well.
As you will be aware this year will see us launch our new tank range the website for which is already up and running. We do have several other projects underway which will be announced over the next few months so as ever – follow the blog for the latest news.