'Sink The Tirpitz'
Avro Lancaster B I   KC-D  WS-Y
9 Squadron, 617 Squadron, November 12th 1944.
The German battlesip Tirpitz, moored in a succession of Norwegian fjords, represented a greata danger, poised as it was to attack the Arctic Convoys, or to sally forth into the North Atlantic. Bomber Command made a series of attempts to sink the ship, until mid-1944, when it was decided that the new 12,000lb Tallboy bomb might represent the best weapon for the job.
The long distance between the UK and the Altenfjord ruled out a conventional 'out and return' op, and the decision was taken to fly the mission (Operation Paravane) from the USSR, with the attacking aircraft returning to their Soviet base before returning home. The force consisted of 20 SABS-equipped Lancasters from 617 squadron, 18 Lancasters from 9 squadron fitted with conventional Mk XIV bombsights, a photographic Lancaster from 463 squadron, a PRU Mosquito and two Liberators carrying spares and groundcrew. Bad weather and incompatible radio beacons led to a number of the aircraft becoming lost en route to the USSR on the 11th of September. Six of these Lancasters were duly written off when they landed on marshy ground, and one returned to Britain.
Bad weather delayed the attack until the 15th of September, when 28 Lancasters set off, only to find an intense smoke screen masking the Altenfjord. Twenty of the aircraft carried Tallboys, while six or seven were armed with giant 5000 lb 'Johnny Walker' mines designed specifically for attacking capital ships in shallow water. Seventeen aircraft dropped Tallboys, while the other aircraft returned to Yagodnik with their Tallboys and 'Johnny Walkers' still aboard.
Unknown to the RAF, a solitary Tallboy did hit the ship's bow, however, causing major damage and causing Tirpitz to ship some 1500 tons of water, while other near misses caused further damage. The German Navy reluctantly concluded that the vessel's sea-going days were over, but it was decided to make minimal repairs and convert it into a floating coastal defence battery.
Tirpitz then slipped away, reappearing at Tromso some 200 miles closer to Scotland, where it was to be repaired before being moored off the coast of Haakoy island. This made it possible to launch a second attack from Scotland, although the aircraft had to be fited with auxiliary fuel tanks taken from Wellingtons and Mosquitos. The installation of the latter made the aircraft two tons heavier than their normal weight limit, so they were stripped of their front turrets and other equipment, lightened, and fitted with more powerful Merlin 24 engines.
The Lancasters of Nos IX and 617 Sqn deployed forward to RAF Lossiemouth on the 28th of October, and at 0100 hrs on the 29th of October 20 from each squadron took off for Tromso. When they arrived, they found the fjord covered by mist, and 32 Tallboys were dropped blind, all falling well wide. One aircraft was lost, forced-landing in Sweden.
Another attack was made on the 12th of November by 18 Lancasters from 617 Squadron and 13 from 9 Squadron. Tirpitz was hit by at least three Tallboys, rolling over soon afterwards. The ship remained afloat, but upside down, and was a total loss.
Lancaster B I LM220/WS-Y of 9 Squadron, Bardney, 1944
This Lancaster was fitted with bulged bomb bay doors to allow it to carry a 12,000-lb Tallboy bomb for use against the Tirpitz, during which LM220 was flown by Flt Lt W D Tweddle and crew. The nose art of an elderly gentleman with a pint of beer, and the slogan GETTING YOUNGER EVERYDAY referred to a contemporary advert for the products of William Younger's brewery. Although damaged in March 1945, LM220 survived the war, only to be scrapped at No 5 MU in November 1946.
Lancaster B I EE146/KC-D of 617 Squadron, CO Wg Cdr J B 'Willie' Tait
Also fitted with the special bomb bay doors this was the aircraft of the leader of the raid legendary Wg Cdr J B 'Willie' Tait who had taken over as CO of 617 Squadron from Leonard Cheshire in July 1944. Tait flew many daring missions in World War II (see Whitley Mk V) and was highly decorated with four DSO's. He truly led by example and was an inspiration to all who flew under his command.
Source: Osprey Aviation Books, Combat Aircraft Vol 35. ISBN 1-84176-433-7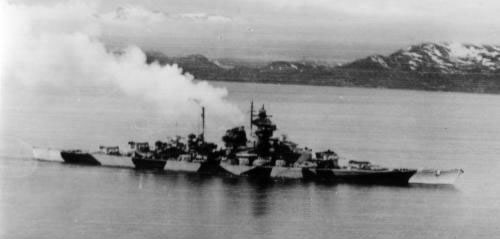 Scale 1:144     Base size 21″ x 10.5″ (530mm x 265mm)
Limited Edition of 50 only
SOLD OUT