North American Mustang Mk IV
North American Mustang Mk IV   QV-X  KM118, 19 Squadron,
Peterhead, Scotland, early 1945.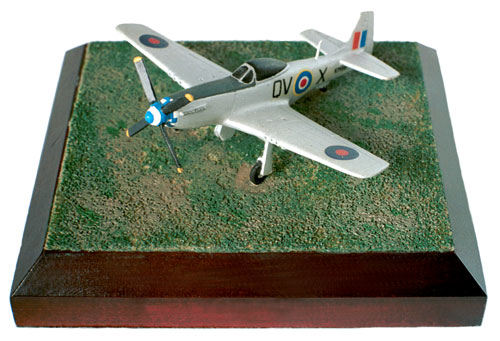 Scale 1:144   Wingspan 3.11″ (79 mm)
Base size 4″ (100 mm) square (No. 1)
Weight not including base 1.27 ozs (37 grams)
Total number of models produced 27
In early 1945 19 Squadron re-equiped with Mk. IV Mustangs and moved to Peterhead in Scotland mainly escorting Mosquito and Beaufighter attacks on shipping along the Norwegian coast. On the 16th April 1945 Mustang IV's of 611 Squadron were the first RAF aircraft to greet Russian aircraft over Berlin.