North American Mustang Mk III
North American Mustang Mk III   QV-D  FB201  19 Squadron, 122 Wing.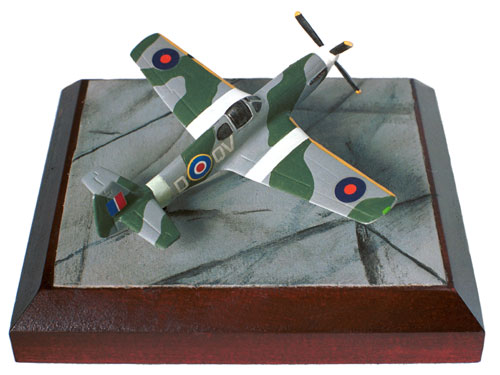 Scale 1:144   Wingspan 3.11″ (79 mm)
Base size 4″ (100 mm) square (No. 1)
Weight not including base 1.27 ozs (37 grams)
Total number of models produced 35
122 Wing of which 19 Squadron at Gravesend was part was the first wing to receive the new North American Mustang Mk III in January 1944. The aircraft featured FB201 was refitted with the better visibility Malcolm hood which became standard throughout the RAF. This aircraft along with others in 19 Squadron. acted as a fighter escort to USAAF and RAF bombers operating over France and Germany.