Handley Page Hampden Mk I
Handley Page Hampden Mk I    AD856   EA-P
49 Squadron, Sgt J Flint GM DFM, Scampton, July 1941.
The Handley Page Hampden Mk I can best be described as a curious aircraft, as it bore little resemblence to any other from Bomber Command in the RAF. Its most unusual characteristic being its fuselage which was only three feet wide. Viewing the aircraft from the front with the DF loop deployed the profile of the fuselage gave rise to the nickname of the Hampden 'The Flying Suitcase'. The Hampden had a crew of three (pilot, navigator and gunner) each of whom sat in his own section of the fuselage. This could be a fatal flaw in aircraft because if the pilot was hit and unable to fly the aircraft it was virtually impossible for another crew member to take his poistion.
On the 7th of July 1941 on returning from an operational sortie Hampden Mkl AD856 was shot down and ditched off Cromer, Norfolk. The pilot of the aircraft Sgt Flint managed to swim out of the stricken aircraft but on realising his badly wounded navigator was still aboard he swam back into the aircraft to rescue him and get both of them to the safety of the shore. He was subsequently awarded the George Medal and the Distinguished Flying Medal in recognition of his devotion to his crew and his outstanding airmanship.
After the presentation of the George Medal to Sgt Flint his portrait was painted and today hangs in the mess at RAF Scampton together along with those of the Victoria Cross holders Wng Cdr G. P. Gibson, Flt. Lt. R A B 'Babe' Learoyd, and Sgt J. Hannah all of whom had flown Handley Page Hampdens in their careers.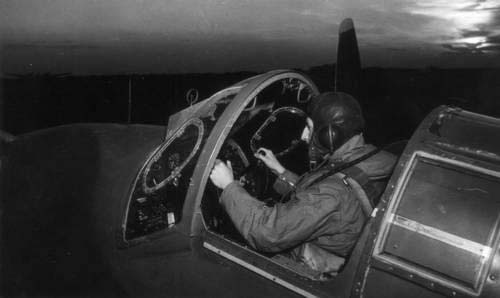 Scale 1:144     Wingspan 5.76″ (146 mm)
Base size 7.71″ (196 mm) square (No. 5)
Weight not including base 5 ozs (137 grams)
Limited edition of 100 only