Supermarine Spitfire PR Mk XI
Supermarine Spitfire PR Mk XI    EN409
Sqn.Ldr. A.F. Martindale,   RAE Aero Flight Farnborough,   27 April 1944.
While there was a variety of photographic reconnaissance Spitfires modified from the early marks, the Spitfire Mk XI was the first to be produced in considerable numbers. It was based on the Spitfire Mk IX airframe, and there were fifteen pre-production conversions from that mark before production proper got under way. Apart from the removal of armament and provision of cameras, the changes involved increased fuel and oil capacity, the latter showing in the deeper nose which – apart from the "PRU blue" colour – was the distinguishing recognition feature of the mark. Unlike the Spitfire Mk X the Mk XI did not have a pressurised cockpit.
Spitfire Mk XI EN409, one of the first batch of conversions, was assigned to the Controller of Research and Development fleet and was at Farnborough in April 1942 for engine and efficiency trials, and in 1943 was at Boscombe Down for wing drag measurement.
In January 1944 it was selected to take part in trials of compressibility and airframe drag in dives at the Royal Aircraft Establishment, in comparison with a Mustang with its laminar flow wing. For these trials it was specially instrumented with a "rake" of pitot heads mounted behind the wing, connected to an air speed indicator behind the pilot, the readings being photographed at 1.5 second intervals. Its pilot for these trials was Sqn.Ldr. A.F.Martindale of ETPS, and in February he had his first incident when while diving it from 40,000 feet he had to use both hands on the stick to keep it under control, and after landing found that a large number of rivets had popped. On 27 April the same pilot and aircraft climbed once more to 40,000 ft, and passing 27,000 in the dive lost his propeller and reduction gear; from his subsequent report, he thought he had had a structural failure, and was unable to see through his oil covered canopy. He was going too fast to bail out, but was able to lose speed by climbing and found he had some control over the aircraft, and thought that he could save the Spitfire; consulting the Chief Test Pilot on the radio it was decided that the undercarriage would lower successfully even with the loss of hydraulic pressure, and he was able to glide back to the airfield and land safely. It wasn't until after the landing that he saw that the propeller and reduction gear had gone and that one of the main engine bearers had buckled. Instruments later showed he had reached aa airspeed of 606 mph or Mach 0.89.
Martindale resumed the testing in PL827, and had another mishap in that aircraft on 15 August when he had an engine overspeed which resulted in a burst supercharger and a fire; he had to make a forced landing away from Farnborough, which was covered by low cloud. He retrieved the recording cameras, but damaged his spine. For this action he was awarded a bar to his Air Force Cross. Sqn.Ldr. Martindale he stayed at Farnborough, and was involved with the captured German aircraft after the end of hostilities, flying amongst others the Messerschmitt Me 262, the Heinkel He 162 and Junkers Ju 86P.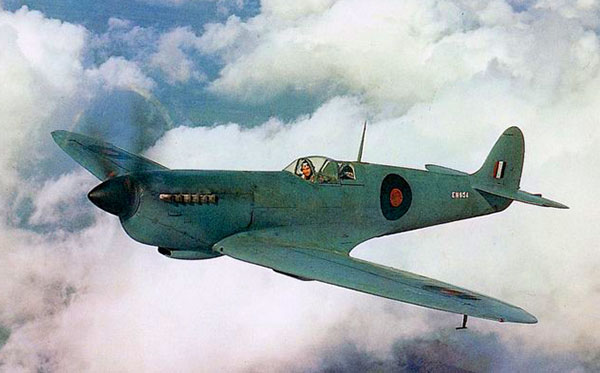 Scale 1:72    Wingspan 6.25″ (156 mm)
Base size 6.37″ (162 mm) square (No. 4)
Weight not including base 6.75 ozs (190 grams)     Limited edition of 25 only
 Price £89.00 plus delivery