Production Moulds
Vulcanised rubber production moulds are made for casting using the
completed metal masters.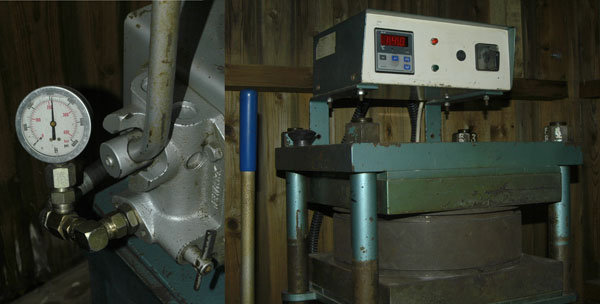 The mould is 'cooked' for up to two hours at 150 degrees centigrade
under one and a half tons of pressure in a vulcanising press.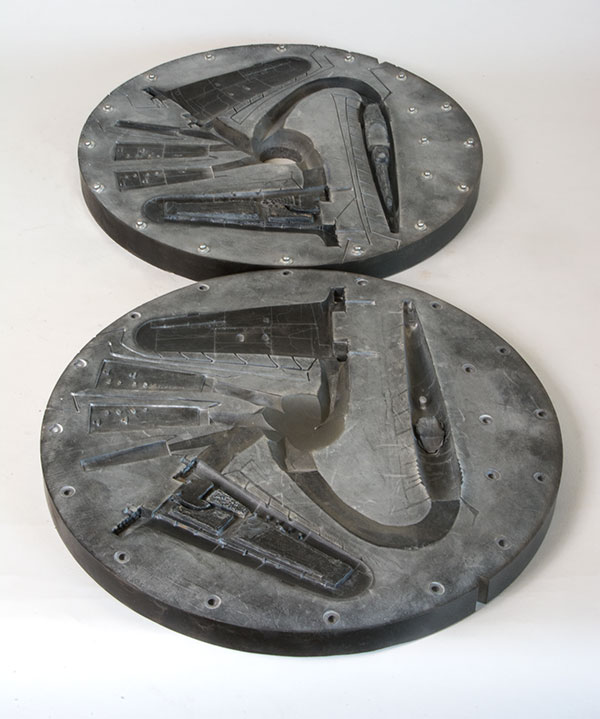 Once the mould has cured the feed channels for the pewter are cut.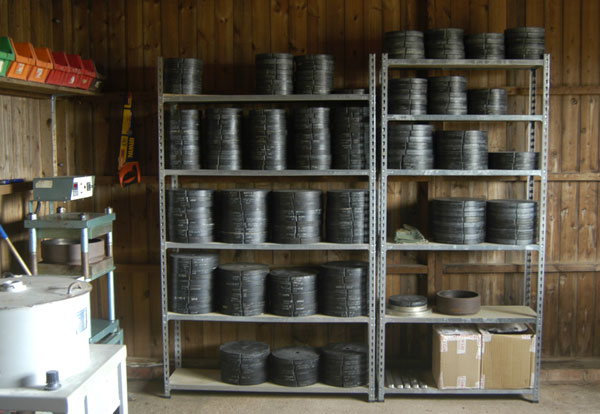 Production moulds are carefully labelled and stored ready for use.